Facilities and equipment
Our self-owned and operated equipment allows us to handle customers' shipments in a fast, safe and efficient way.

Trucking fleet: Intersky's trucking fleet includes four vehicle with different haulage capacities: truck 2.5T/15cbm (54C-022.54), truck 2.0T/12cbm (54U – 3930),, truck 1.5T/10cbm (54S - 5506) and a pick-up van 0.8T – Our array of vehicles allows us flexibility to travel in narrow areas or basements of high rise buildings and easily manage our customers' wide range of requirements.
Packing materials
1. Document box: 45 x 35 x 37 (cm)
2. Clother box: 46 x 46 x 44 (cm)
3. Computer box
4. Book box

Multicolor labels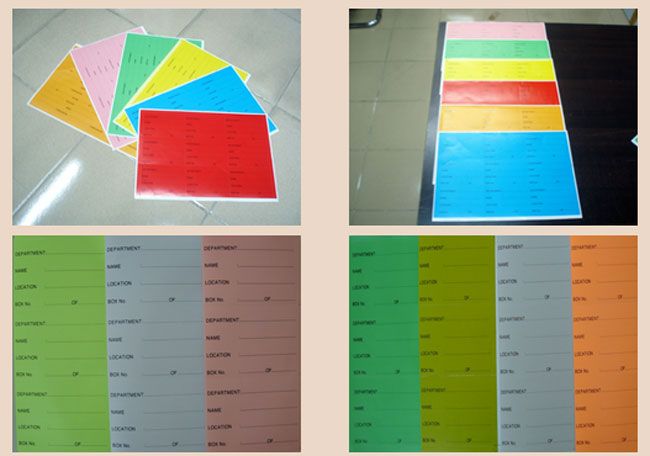 Bag

Ties

Trolley

Warehouse: located at 429/6 Song Hanh, Xa Lo Ha Noi, Thu Duc District, Ho Chi Minh City.  With close proximity to District 1 area, we are able to access all districts within minutes. Our warehouse staff can be contacted at: (84-8) 373 111 78 or 0903 155 153.  Our warehouse staff are fully trained in fire safety, and attend fire drills periodically. Our warehouse is in a "non-flood" area, is sprayed monthly for rodents and is kept at the ultimate climate control.